1. Click "Purchase Orders"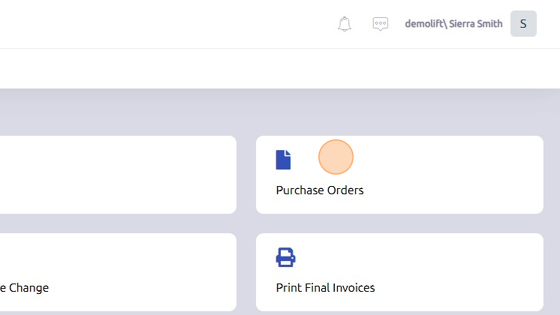 2. Open PO you'd like to receive parts in.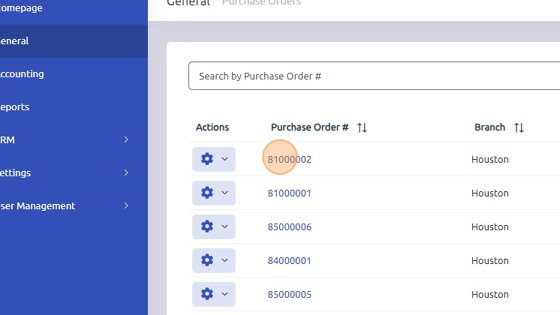 3. Click "Edit"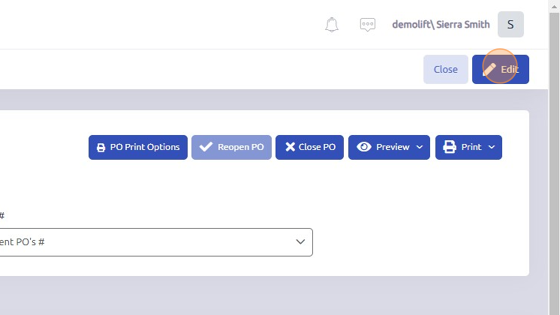 4. Enter or search Vendor # in PO header.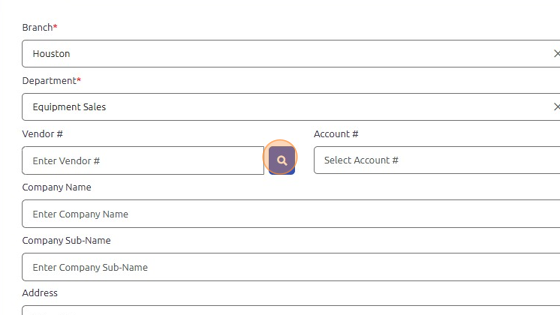 5. Click "Save"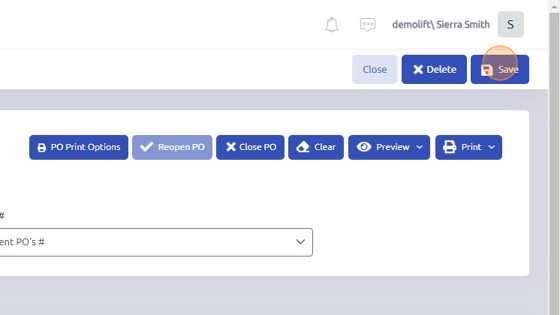 6. Scroll down and open Parts tab.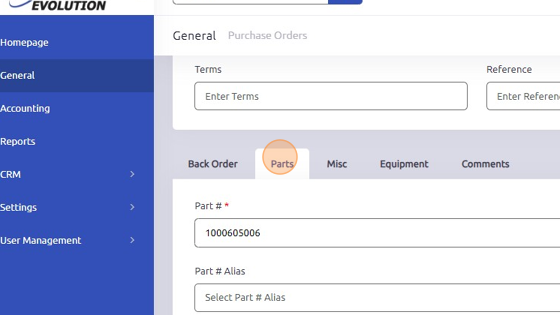 7. Select line item of part you've received.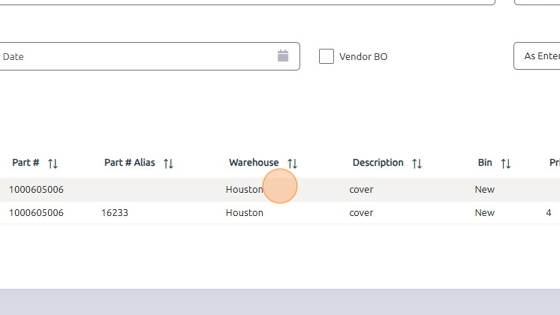 8. Click "Recv" to open PO Parts Receive window.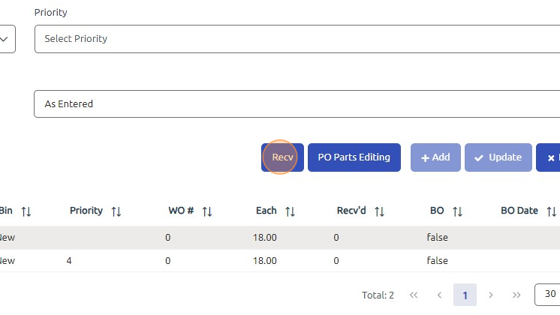 9. Check "selected" box.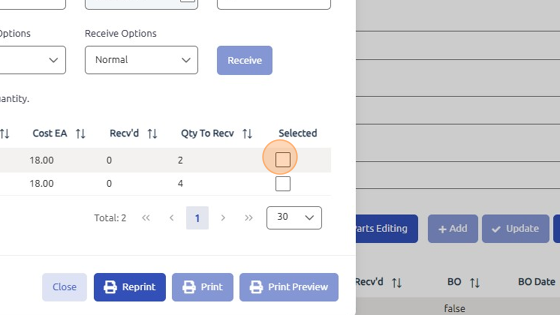 10. Click "Receive"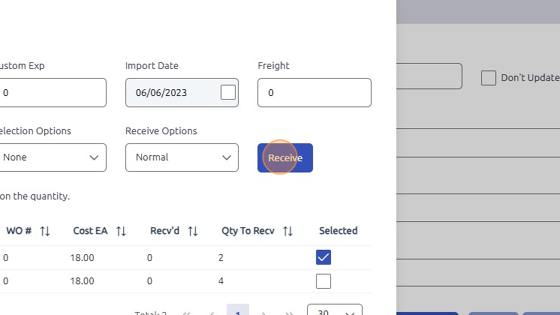 11. Note: if you received less than the amount stated, double click value under "Qty To Recv" and adjust quantity.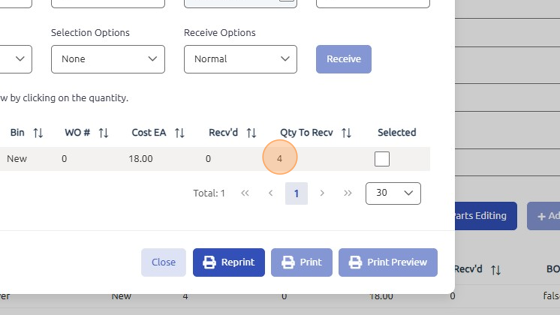 Was this article helpful?
That's Great!
Thank you for your feedback
Sorry! We couldn't be helpful
Thank you for your feedback
Feedback sent
We appreciate your effort and will try to fix the article