1. Open Parts from General page.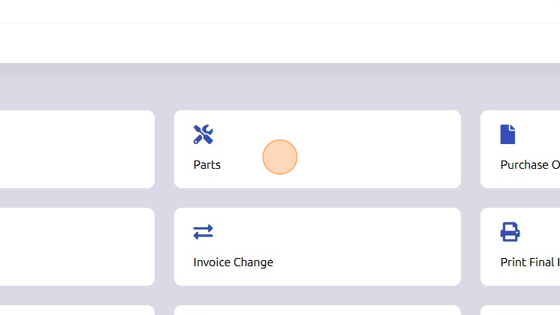 2. Click magnifying glass to search for part.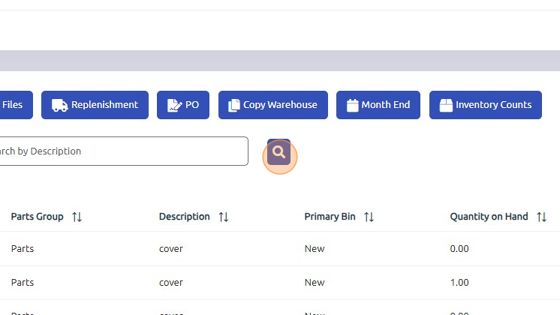 3. There are two tabs within Parts Search. Warehouse tab allows you to search by Warehouse, Partial Part #, and Partial Description.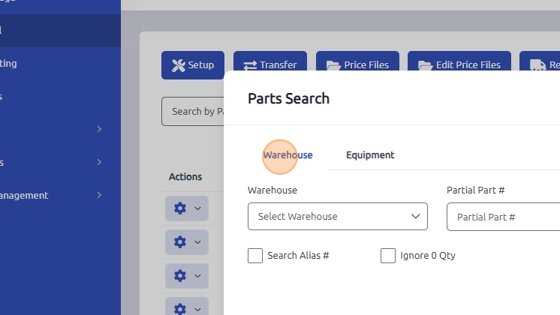 4. The Equipment tab allows you to search by Equipment Model # or Description of equipment that the part is associated with on a work order/invoice.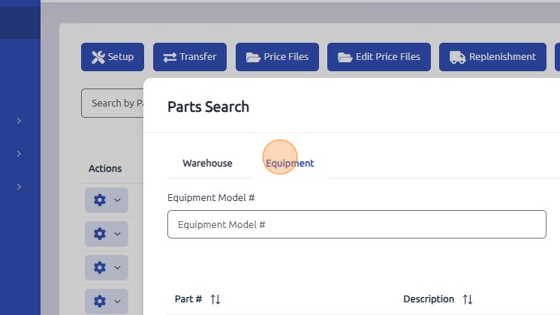 Was this article helpful?
That's Great!
Thank you for your feedback
Sorry! We couldn't be helpful
Thank you for your feedback
Feedback sent
We appreciate your effort and will try to fix the article