1. Open Invoicing from General page.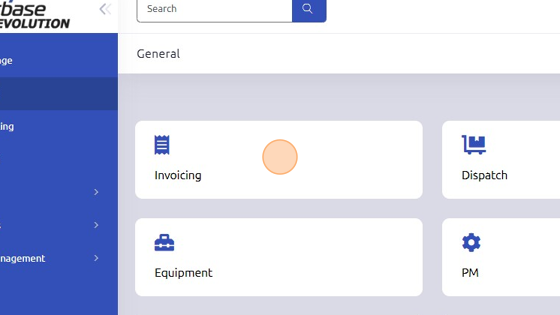 2. Select work order.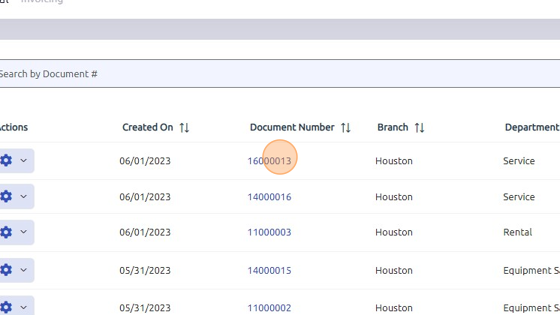 3. Open Recent Doc # dropdown to see open work orders. See next step for alternative.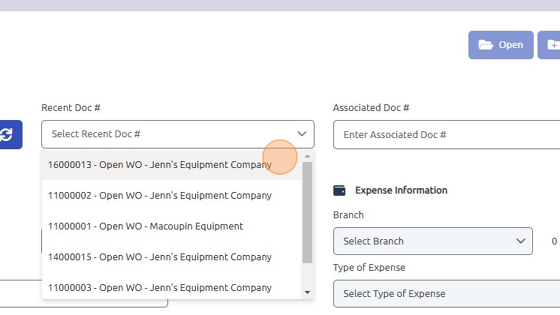 4. Click gear > Inquiry > Work in Process to pull Work in Process Inquiry Search Window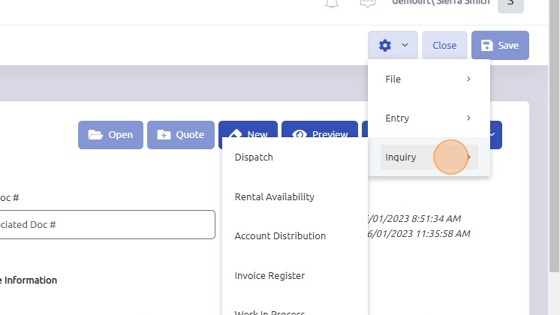 5. Click here.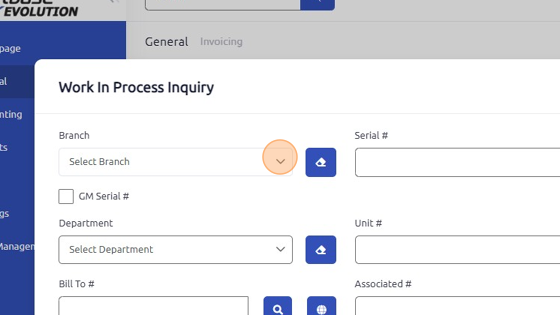 6. Select Branch and Department from dropdowns.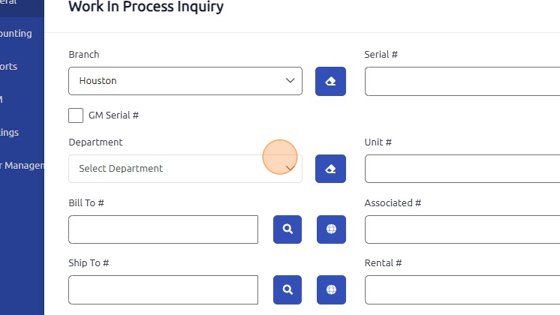 7. Click "Search"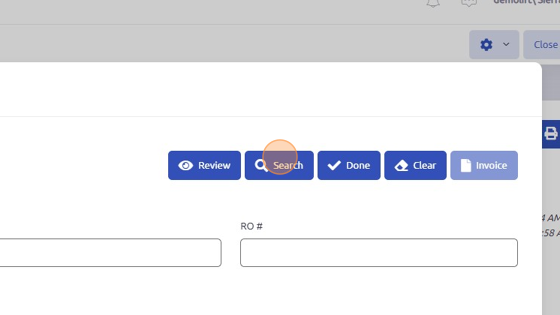 8. Double-click on work order to update from previous work order.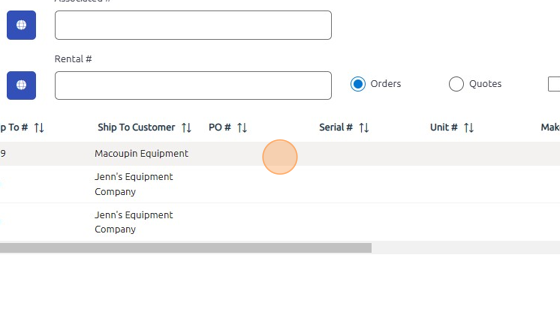 Was this article helpful?
That's Great!
Thank you for your feedback
Sorry! We couldn't be helpful
Thank you for your feedback
Feedback sent
We appreciate your effort and will try to fix the article